LaserFit
®

Patient Success Stories
---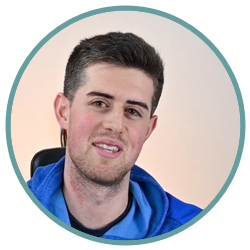 Noah, Post-PRK night problems due to large pupil size.
Patient: Noah
Diagnosis: PRK
Country: New York, USA
Our latest patient video features an exuberant young Noah from New York. Noah came to see us following his PRK laser surgery. Upon arrival he was experiencing the regular variety of low light and night vision aberrations we often see with laser eye surgery patients who have large pupil sizes. As you will see in the video, Noah's outcome after scleral lens fitting went from a previous dread of low light conditions to an eager excitement at being out at night.
Thank you, Noah, for taking the trip out to see us. We are so delighted to successfully resolve your problems and restore your quality of vision. It was a pleasure meeting you!
---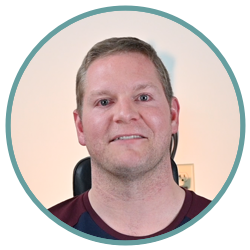 Arthur, Post-LASIK problems due to large pupil size.
Patient: Arthur
Diagnosis: LASIK
Country: Pensacola, Florida, USA
Meet Arthur from Pensacola, Florida, USA. Arthur has been suffering from vision complications due to Post-LASIK aberrations and large pupil size. After much research, Arthur decided to visit us in Texas for a custom scleral lens fitting. Here he shares his story and lens fitting experience.
Thank you, Arthur, for your comprehensive feedback and exceptionally kind words. We are so delighted that we were able to resolve your problems and restore your quality of vision. It was a pleasure meeting you!
---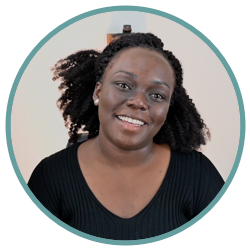 Tezira, sight restored after 15 years living with Keratoconus.
Patient: Tezira
Diagnosis: Advanced Keratoconus
Country: Kampala, Uganda
At Laserfit we are genuinely privileged to touch people's lives in such a significant way and to witness the emotional tears of joy that patient's shed with eyesight newly restored. Meet 30-year-old Tezira, a patient from Uganda with Keratoconus. Tezira has been functionally blind since she was 15 years old.
She now has excellent vision with her lenses and is ready to embark on her new life journey fresh with renewed opportunities.
Thank you, Tezira, for sharing your story and lovely captivating smile with all of us!
---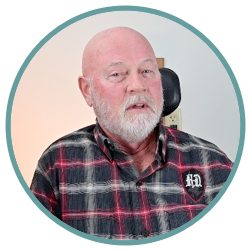 David, Epic 10,000-mile USA Motorcycle Trip
Patient: David
Diagnosis: Corneal Astigmatism
Country: Dallas, USA
Meet David, a local Texan and longterm patient of Dr. G's who recently sat down with us to chat about his experience with his new Laserfit sclerals. Besides being amazed by the crisp quality of his vision that is the envy of his friends, David now enjoys riding his motorcycle comfortably rockin' a pair of sunglasses without the wind irritating his eyes.
He recently completed a 60-day 10,000-mile road trip across the USA – Way To Go David!!
Thank you, David, for for sitting down with us and so candidly sharing your Laserfit scleral lens fitting experience.
---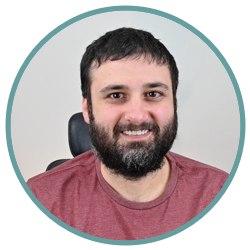 Rob, Resolved LASIK Complications and Night Vision Issues
Patient: Rob
Diagnosis: LASIK Complications
Country: New Jersey, USA
Meet Rob, a civil engineer from New Jersey with LASIK complications. Rob had LASIK surgery in 2012, which left him with severe glare, starbursts, double vision, and other night vision issues. Rob first visited us in 2013. He recently visited us for a 2nd time and sat down to share his LASIK Complication story, outlining how he successfully restored his quality of vision with Laserfit sclerals.
Thank you, Rob, for so openly sharing your scleral fitting experience, and making the journey once again to come and see us.
---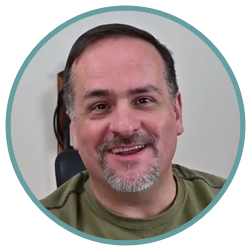 After 19 years of Keratoconus, Rick has quality vision
Patient: Rick
Diagnosis: Advanced Keratoconus
Country: North Carolina, USA
Meet Rick, an advanced Keratoconus patient who recently traveled to Texas from North Carolina, USA. Rick was diagnosed with Keratoconus 19 years ago. He happily relates his life-changing fitting outcome, describing how his Laserfit sclerals compare to other lenses worn previously.
Thank you, Rick, for so candidly sharing your experience. It was an absolute pleasure meeting you!
---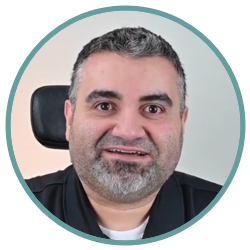 John, Keratoconus Success Story
Patient: John
Diagnosis: Keratoconus
Country: Maryland, USA
Meet John, a Keratoconus patient who recently traveled to us from Maryland, USA. John happily relates his scleral lens fitting outcome and describes how his new Laserfit lenses compare to other scleral lenses he has worn in the past.
Thank you, John, for sharing your Laserfit experience. It was an absolute pleasure meeting you!
---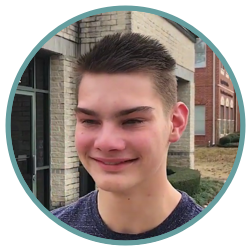 Luke, Keratoconus Success Story
Patient: Luke
Diagnosis: Keratoconus
Country: USA
This video shares the story of 16-year-old Luke a patient with Keratoconus. After exhausting his options with multiple other specialists, Luke accompanied by his parents Russ and Leslie traveled to Texas to get fitted with Laserfit custom sclerals. As you can tell, he is quite thrilled with his vision outcome.
Thank you, Luke, for kindly sharing your story in so much detail. And thank you Leslie and Russ for your detailed letter.
---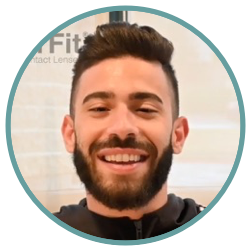 Ali, LASIK complications, Halos, Ghosting
Patient: Ali
Diagnosis: LASIK complications, Halos, Ghosting
Country: Melbourne, Australia
Meet Ali, a lovely young man who recently visited us from Melbourne, Australia. Ali had LASIK surgery when he was 18 which left him with severe halos, ghosting, glare, starbursts, and a lot of night vision issues. Ali decided to visit us in Texas after exhausting local generic scleral lens options in Australia. Although the previous lenses he tried somewhat reduced his aberrations, the lenses were not comfortable, and he was still unable to drive at night. He now happily reports that all his vision issues and HOA problems resolved
Thank you, Ali, for so openly sharing your Laserfit fitting experience, and making the long journey to come and see us.
---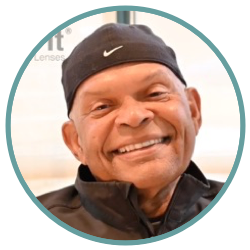 John, RK and LASIK Complications
Patient: John
Diagnosis: RK and LASIK Complications
Country: USA
Meet John, a patient with long-term RK and LASIK vision complications. John has had both RK and LASIK surgery twice in the past, all four surgeries were unsuccessful.He was left with corneal scars and multiple other issues that detrimentally affect his eyesight. He was at the point where local optometrists were unable to help his vision with eyeglass prescriptions. In the below video, John talks about his general fitting experience, lens comfort, optics, and the overall outcome achieved compared to other lenses he has previously tried in the past.
Thank you, John, for sharing your Laserfit fitting experience!
---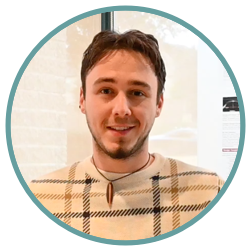 Dino, LASIK complications
Patient: Dino
Diagnosis: LASIK night vision complications
Country: Croatia, Europe
Meet Dino, a young patient who traveled to us from Croatia for Laserfit scleral lenses. Following LASIK surgery he was left with a lot of HOA, glare, halos, starbursts, smearing and night vision issues; Often resorting to using pupil constricting drops to see at night. With his new lenses, Dino now has clear, comfortable, aberration-free vision.
Thank you, Dino, for sharing your fitting experience!
---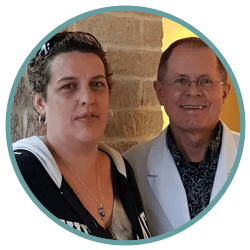 Allison, advanced keratoconus issues
Patient: Allison
Diagnosis: Advanced Keratoconus Issues
Country: Perth, Australia.
After being told by experts in Australia that she would need cornea transplants to see again, Allison went home and decided she did not agree. She then began researching alternative solutions for her advanced keratoconus.
This led me to Dr Gemoules in Texas. Over the week, Dr Gemoules worked diligently on getting the vision better for me. By the end of our time I had a pair of perfectly fitting scleral lenses and 20/30 in BOTH eyes. I am now seeing better than I have in a decade. I can read road signs and I can read things I could never see before. To say Dr Gemoules changed my life is an understatement and I recommend him to anyone in need of scleral lenses.
---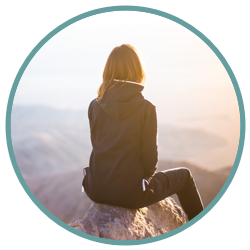 Tina, post LASIK surgery problems
Patient: Tina
Diagnosis: Post-LASIK Surgery HOA
Country: Vancouver, Canada.
I spent many hours with Dr. G over the five days of appointments; he patiently answered my questions and worked incredibly hard to build the best custom fit sclerals for me. Never have I met a doctor who devotes the time and energy to patients the way Dr. G does.
I flew home from Texas in the early morning hours of Christmas Eve. With my new sclerals giving me 20/15 vision, I watched the sun rise over the airplane that was going to take me home. I hadn't seen the sky's vivid colours so clearly since my surgery; I savoured the sunrise more that morning than I ever had in my life. It was a moment I'll never forget. Thank you, Dr. G!
---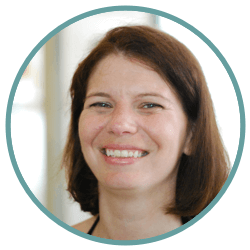 Emese, post LASIK ectasia patient
Patient: Emese
Diagnosis: Post-LASIK ectasia
Country: Oregon, U.S.A.
I have a very complex case. Not only do I have moderate post lasik ectasia, but I also have optic nerve atrophy I'm both eyes. Glasses were barely helping my 20/100 and 20 /200 vision. I was no longer able to drive or see my computer. As I am partially wheelchair bound, being able to drive is very important to me.
Dr. G worked tirelessly for a week to get me the perfect vision and comfort with sclerals. He was able to return my vision to how it was before the ectasia, something that my doctors at home didn't think could be done. Dr. G put his heart into his work. He and his staff made me feel at home during my stay in Texas. I would recommend all people with hard to treat eye cases, go to Dr. G.
---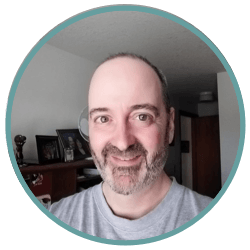 Brian, radial keratotomy patient
Patient: Brian
Diagnosis: Radial Keratotomy
Country: Oregon, U.S.A.
I was actually enjoying driving around at night and could clearly see low contrast items on top of low contrast items everywhere. It was like Dr G had given me a pair of Army special forces night-vision goggles! Maybe what I'm describing is nothing special and is how people with normal eyes see things all the time, but for me, it has been nothing short of astonishing to see this well (and comfortably), considering all that I've been through. I did not think it was possible. I hope the news will spread about the benefits of Laserfit Lenses for patients like me and others who have similar problems.
---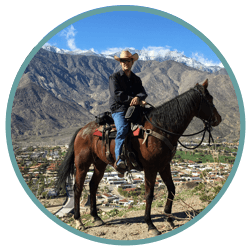 Duke, young keratoconus patient
Patient: Duke
Diagnosis: Keratoconus
Country: Southern California, U.S.A.
After returning home from my fruitful journey in Texas, I was able to ride my horse on a forty mile ride across the Southern Californian desert. Turning around at the twenty mile mark, I could see my home town in the distance beyond the hills my horse and I had crossed. Able to make out landmarks from such a distance brought home the full realization of what Dr. G's Laserfit scleral lenses have achieved for me, I haven't thought about my lenses since I put them in this morning! I see better than I have ever seen before! I have been freed from the lubricating drops!
In the months since I have been wearing my new lenses 12-18 hours a day without the pain and discomfort I endured for a decade with the RGP lenses.
---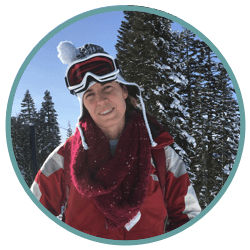 Annelene, LASIK failure patient
Patient: Annelene
Diagnosis: LASIK Failure Complications
Country: San Francisco, U.S.A.
From the day of my Lasik surgery, my life became a kind of a living hell where looking through my eyes was a non-stop horror show. This lasted for six and a half years, until, miraculously, via another Lasik victim's referral, I stumbled upon the website of Dr. G. I could tell from reading the website that Dr. G, unlike, apparently, the Lasik surgeons and eye doctors I had talked to so far, understood what I was experiencing and could do something about it. I decided to take the plunge and signed up to spend a week at Dr. G's office in Coppell to be fitted with laserfit scleral lenses.
I will never forget the day of Thursday, May 26th 2016, as it is and forever will remain the absolute best day of my life. I stepped out of Dr. G's office with a pair of custom-fitted lenses through which I could see the world again – for the first time in six and a half years. All the depth and textures and contrast and sharpness and vibrancy of the world were there again for me.
---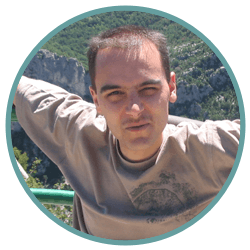 Fabrice, advanced keratoconus patient from France
Patient: Fabrice
Diagnosis: Advanced Keratoconus
Country: France
I started with glasses but they soon became unbearable. So I tried to fit rigid lenses (RGP) for keratoconus. Over the years I tried different lens type and lens specialists without results. In the last few years, my vision has deteriorated further. In France, I was advised to go for corneal rings but the results can be unclear and very often additional lenses are still necessary.
So I started my own research on the English language websites and I discovered Dr Gemoules. Reading many detailed explanations convinced me that theses customized scleral lenses were worth the trip. In 2015 at 38 years old, I finally made the trip and I was not disappointed. Even with dry eyes, the comfort is amazing. It means that if you look at the moon in the night sky, you only see one moon. If you have keratoconus you understand what this means. To achieve such a result mean these lenses are a mathematical marvel!
---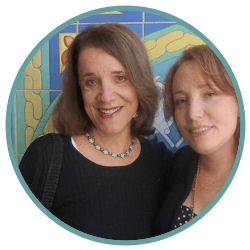 Aliza, cornea damage after face lift surgery
Patient: Aliza
Diagnosis: Cornea Damage Post Face Lift Surgery
Country: Baltimore, Maryland, U.S.A.
Dr. Greg Gemoules succeeded in improving my eyesight in a way that no other optometrist or ophthalmologist was able to do. I suffered corneal damage to both of my eyes as a result of a face lift operation. These lenses perform better than the previous ones I was wearing for the past year. My acuity is improved and I can now wear them all day without feeling any stress in my eyes. They truly are amazing.
I received treatment for five consecutive days in Dr. Gemoules's clinic located in Coppell, TX. I stayed an extra sixth day just to be sure I was leaving with the best solution possible. Dr. Gemoules took his time to listen to my concerns. I never felt rushed. I felt that his goal was to achieve for me the best results possible, and indeed I left his office satisfied with all the improvements.
---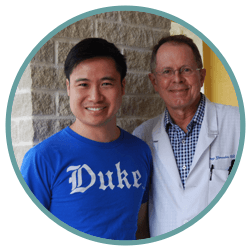 Bryan, reduced vision and ghosting after ReLex SMILE surgery
Patient: Bryan
Diagnosis: Reduced vision and ghosting post SMILE surgery
Country: U.S.A.
Bryan had ReLex SMILE surgery in both eyes in 2015. This left him with reduced quality of vision and ghosting. In January he underwent bilateral trans-epithelial wavefront-guided PRK in both eyes, but he suffered worse quality of vision issues afterwards. Bryan's surgeon was familiar with Dr. G.'s work and referred Bryan for a consultation at 4 months post-op. Even though Bryan had uncorrected acuities of 20/20-, Dr. G. confirmed the presence of elevated higher order aberrations, and at the 6-month post-op mark, began the process for a Laserfit® fitting.
The process went extremely well, and the patient was very happy with his aberration-free vision with wavefront-guided scleral lenses. However, dry eyes still require frequent instillation of artificial tears, and at times the lenses would be painful to remove. Dr. G. then performed a bilateral punctal occlusion with removable plugs, which along with a new HYDRA-PEG coated lenses resolved Bryan's remaining complaints. The improved tear film took Bryan from 20/15 acuity in each eye to 20/10 acuity in each eye. The final result is that Bryan is a very happy camper – as this picture attests.
---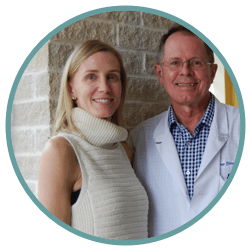 Deborah, reduced night vision after LASIK eye surgery
Patient: Deborah
Diagnosis: Reduced night vision post LASIK eye surgery
Country: U.S.A.
Deborah had LASIK in 2015. Her visual acuities were in the 20/25 – 20/30 range, and only a small residual astigmatic prescription was diagnosed. But her dark adapted pupils were quite large, and this left her with severe quality of vision issues at night. As a young active mother of 4 children, it left her feeling very vulnerable and handicapped. She also felt depressed by the situation and was not her usual self. Fortunately, within just a few short days we had her back to normal – even better than normal as she could make out the letters on the 20/10 line with each eye. She referred to the experience as having "HD vision."
---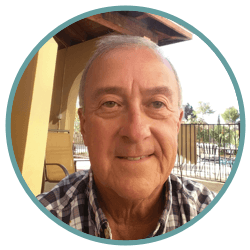 Dave, Lasik ectasia
Patient: Dave
Diagnosis: Lasik ectasia
Country: Redmond, U.S.A.
As a physician, I was seeking the most efficient method to solve a complex and frustrating problem. Lasik ectasia 20 years ago required the use of rgp corneal contacts, wearing time limited by dry eye. After a vitrectomy for vitreous detachment 4 months ago, the cornea shape changed again. Looking for a better solution, Dr. G's experience, patience, and determination produced outstanding results, 20/15 in each eye, better than prelasik vision, with the additional benefit of no more dry eye or dust irritation. Laserfit lenses have restored quality of life. Dr. Gemoules, I thank you.
---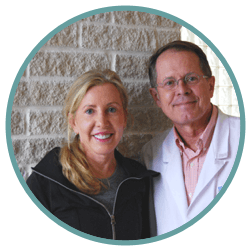 Amanda, PRK and Astigmatic Keratotomy
Patient: Amanda
Diagnosis: PRK and Astigmatic Keratotomy
Country: London, United Kingdom
Amanda suffered from severe dry eyes and vision disturbances since her eye surgeries. She was also left with a large prescription imbalance between the two eyes which made it impossible to wear ordinary eyeglasses. Laserfit relieved her dryness and greatly reduced her visual higher order aberrations.
---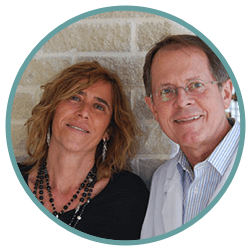 Susanna, Lasik Complications
Patient: Susanna
Diagnosis: Lasik Complications
Country: Oviedo, Spain
This is Susana from Spain. I first met her in Spain in 2003 after she and another patient contacted me about their situations. Susana had been a piano teacher, but after multiple LASIK procedures she was unable to drive or work. I brought some lenses with me to Spain and a local hospital in Oviedo provided me with the use of their ophthalmology facilities. She has since been back to see me on several occasions, most recently this year when I upgraded her lenses.
---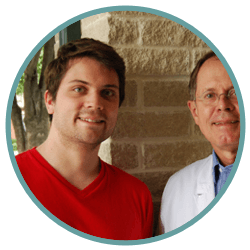 Brendon, Lasik complications
Patient: Brendon
Diagnosis: Lasik complications
Country: Buffalo, NY, U.S.A.
Brendon had LASIK 2 years before. Afterwards he experienced dry eyes and night vision disturbances. His dry eyes interfered with his ability to work on the computer as an engineer. Laserfit lenses eliminated the night vision disturbances and gave him relief from the dry eyes.
---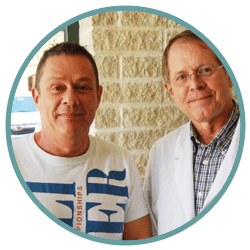 Joe, RK surgery, PRK surgery, and Implants
Patient: Joe
Diagnosis: RK surgery, PRK surgery, and Implants
Country: British Columbia, Canada
After multiple surgeries, Joe's vision was pretty awful. He barely had passed his driver's test. Laserfit lenses restored his vision and then some with 20/10 in one eye and 20/15 in the other.
---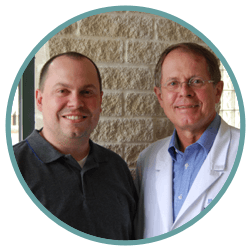 Lex, Dry eye and vision issues after LASIK
Patient: Lex
Diagnosis: Dry eye and vision issues after LASIK
Country: Salt Lake City, Utah, U.S.A.
Lex was never happy with his night vision since having LASIK 12 years ago, and despite 20/20 vision. Because he travels a lot, it was important that he be able to navigate safely and comfortably at night. Laserfit was able to drastically improve his low light vision, and now he can't live without them.
---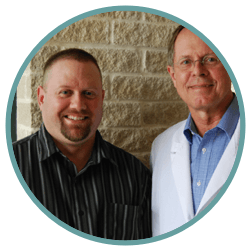 Matt, Dry Eye, halos and poor night vision following LASIK
Patient: Matt
Diagnosis: Dry Eye, halos and poor night vision following LASIK
Country: Indiana, U.S.A.
Although Matt was already wearing scleral lenses, he was looking for improved vision. Laserfit lenses not only got rid of his visual distortions, but improved his vision to 20/10 in each eye. Dr. G. also found a slight muscle imbalance and was able to incorporate a horizontal prism correction into the Laserfit lenses.
---
Megan, Seeking enhanced night vision
Patient: Megan
Diagnosis: Seeking enhanced night vision
Country: Kodiak, Alaska, U.S.A.
Our previous patient of the week is from Kodiak, Alaska and plans to join the Marine Corps. Megan wanted the best night vision possible, and we gave her 20/10 vision with both eyes with Laserfit. She rented a mountain bike and rode it here everyday, thoroughly enjoying our temperatures in the "balmy" 50's. Semper Fi.
---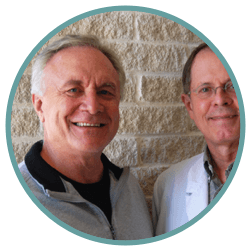 Rick, Dry eyes and fluctuating vision after LASIK
Patient: Rick
Diagnosis: Dry eyes and fluctuating vision after LASIK
Country: Nebraska, U.S.A.
Rick had been unhappy with his vision for 12 years since he had LASIK surgery. Laserfit restored his vision to better than 20/20 and better than he could ever remember.
---